Attention Investors!
Because governments over-tax, over-regulate, and control most of your investment opportunities, The Association for Investor Awareness, Inc. exists to arm you with the resources and knowledge to effectively and safely manage your investments and personal finances.
The Association for Investor Awareness hears your voice, and when we add it to those of thousands of other concerned Association Members, you will be heard.
Our collective voices form the basis of a strong investors' advocacy in Washington. For additional information about The Association, CLICK HERE.
Latest
Newsletters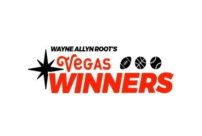 Friday, October 30th, 2020 @ 3:01PM
VegasWINNERS, Inc. (www.vegaswinners.com) a subsidiary of GoooGreen, Inc. (OTC PINK:GOOO) is engaged in the business of sports gambling research, data, advice, analysis and predictions. The primary driver for success is going to be "Revenues"… lots of fee-based and advertising revenues, which are expected to accelerate due to the explosion of sports handicapping…
View

Tuesday, October 20th, 2020
AUSTIN, Texas, Oct. 15, 2020 (GLOBE NEWSWIRE) — SmallCapVoice.com, Inc. ("SCV") today announces the availability of a new interview with...
View

Monday, October 19th, 2020
LAS VEGAS, NV / ACCESSWIRE / October 14, 2020 / GoooGreen, Inc. (OTC PINK:GOOO) subsidiary VegasWINNERS Inc. which provides sports betting enthusiasts with high quality analysis,...
View