Attention Investors!
Because governments over-tax, over-regulate, and control most of your investment opportunities, The Association for Investor Awareness, Inc. exists to arm you with the resources and knowledge to effectively and safely manage your investments and personal finances.
The Association for Investor Awareness hears your voice, and when we add it to those of thousands of other concerned Association Members, you will be heard.
Our collective voices form the basis of a strong investors' advocacy in Washington. For additional information about The Association, CLICK HERE.
Latest
Newsletters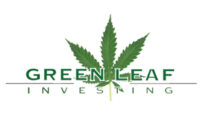 Wednesday, July 22nd, 2020 @ 3:36AM
RTSL Revolutionizes CBD Vaping Industry with Convenient, Safe, Economical FDA-Listed CBD Inhaler Device July 20, 2020 — Green Leaf Investing By Mike Casson, Executive Editor and Senior Analyst *Based on closing price for RTSL of $0.45 on 6/19/2020, Yahoo Finance Rapid Therapeutic Science Laboratories, Inc. (OTC: RTSL) manufactures and markets…
View

Wednesday, July 8th, 2020
Here's one stock you need to know about… it could be the surprise winner for the second-half of 2020 Mike...
View

Thursday, December 19th, 2019
GARY D. HALBERT BETWEEN THE LINES The one overriding theme of my writing over the past 40+ years has been...
View