Attention Investors!
Because governments over-tax, over-regulate, and control most of your investment opportunities, The Association for Investor Awareness, Inc. exists to arm you with the resources and knowledge to effectively and safely manage your investments and personal finances.
The Association for Investor Awareness hears your voice, and when we add it to those of thousands of other concerned Association Members, you will be heard.
Our collective voices form the basis of a strong investors' advocacy in Washington. For additional information about The Association, CLICK HERE.
Latest
Newsletters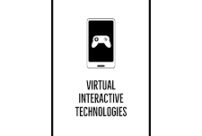 Friday, January 21st, 2022 @ 8:49PM
VRVR is a multi-platform video game production, publishing, and technology company. VRVR has five revenue producing video game titles and several more in development, including a multi-year, multi-game agreement with Duane "Dog" Chapman, aka "Dog the Bounty Hunter." Company Summary VRVR finances the development of video game projects to be…
View

Friday, January 21st, 2022
RTSL seems well-positioned for an upward share price movement Company Summary RTSL is a growth-oriented aerosol manufacturing company focused on...
View

Friday, January 21st, 2022
Next Generation Nuclear Technology Focused on the Eradication of Bone Cancer Management believes its initial technology, CycloSam® has a strong pathway...
View