This gaming stock has "Winner" written all over it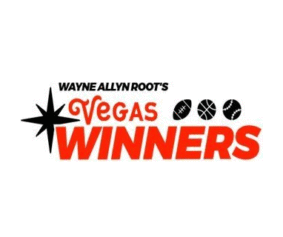 Friday, October 30th, 2020 @ 3:01PM
VegasWINNERS, Inc. (www.vegaswinners.com) a subsidiary of GoooGreen, Inc. (OTC PINK:GOOO) is engaged in the business of sports gambling research, data, advice, analysis and predictions.
The primary driver for success is going to be "Revenues"… lots of fee-based and advertising revenues, which are expected to accelerate due to the explosion of sports handicapping following the 2018 Supreme Court decision allowing States to approve sports gambling.
18 states and Washington D.C. have legalized sports betting and four more have passed legislation that could be effective before year-end.
Millions of potential new sports betting customers will be seeking advice and guidance from professional handicappers and Wayne Allyn Root, who the media has called, "The King of Vegas" and "America's Oddsmaker" has assembled a World Class Team.
The VegasWINNERS business model capitalizes on several key business trends:
Explosion of online gaming
Legalization of sports gambling
Impact of the COVID-19 pandemic
Wayne Root, the Company's Founder and CEO, shares his corporate strategy in this interview on "Rich TV Live," a financial focused digital network: CLICK HERE TO VIEW
THE BOTTOM LINE:
GOOO has seen a lot of price volatility from $0.44/share to $0.90 in the past 10 days… and as MCMP said recently, we believe this could be the beginning a market waking up to an exciting new opportunity.
Interested investors might want to keep GOOO on their radar screens or buy on the dips and start building a position in the shares.
POSTED BY:
Research and Editorial Staff
MicroCap MarketPlace (MCMP)
_____________________________________________________________________
Disclaimer and Disclosures:MicroCap MarketPlace (MCMP) is a financial publisher and not a FINRA broker/dealer or investment adviser. MCMP is not registered with the SEC / U.S. Securities and Exchange Commission or any state securities regulatory agency. Readers, subscribers and web site visitors are responsible for individual investment decisions. All information contained in our newsletters or on our web site and in our blogs should be independently verified with the featured companies and readers should always conduct their own research and due diligence and engage professional investment advisers as they deem appropriate before making investment decisions. Please review the Terms and Conditions of Use, including without limitation all disclaimers of warranties and limitations on liability contained therein. Your use of any information on our websites, contained herein or in our newsletters and blogs constitutes your agreement of same. Officers, employees and affiliates may hold positions in the featured securities discussed in our newsletters or on our web site and blogs and may buy or sell said securities at any time without further notice. MCMP and/or affiliates may from time to time receive cash and/or equity compensation from featured companies for corporate marketing and communications services. In the interest of full disclosure, Mike Casson, MCMP's Founder/Executive Editor is also president of Casson Communications, LLC (CCLLC) an affiliated company. CCLLC has received twelve thousand five hundred dollars in cash compensation and is scheduled to be issued twenty-five thousand shares of common stock from the subject company for marketing and communication services and allocated a portion of that compensation for the distribution of this article as part of said services. You should be aware of these potential conflicts of interest. We believe the information contained herein and in our publications to be reliable but cannot guarantee its accuracy; therefore, all information is provided as is without warranty of any kind. Past results are not necessarily indicative of future performance.
© 2020 MicroCap MarketPlace, All Rights Reserved
Posted by AIA Research & Editorial Staff
Categories: Uncategorized