Strong Buy and 12-Month Price Target of $2.30 indicates a Potential Gain of 411%*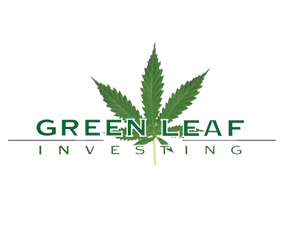 Wednesday, July 22nd, 2020 @ 3:36AM
RTSL Revolutionizes CBD Vaping Industry with Convenient, Safe, Economical FDA-Listed CBD Inhaler Device
July 20, 2020 — Green Leaf Investing
By Mike Casson,
Executive Editor and Senior Analyst
*Based on closing price for RTSL of $0.45 on 6/19/2020, Yahoo Finance
Rapid Therapeutic Science Laboratories, Inc. (OTC: RTSL) manufactures and markets FDA-listed metered dose inhalers (MDIs) that enable users to conveniently and safely self-administer aerosolized proprietary formulae consisting of one or more cannabinoid compounds, such as CBD, CBG and/or THC (only sold where legal).
RTSL's MDIs are a safe and technically superior replacement for vape pens, tanks and mods because they use no heat, function perfectly without using dangerous ingredients, and deliver a 98% bio-available dose of CBD and/or THC directly to the systemic blood stream. This allows RTSL to directly address the current U.S. vape market, which is estimated to be $5 billion in annual sales
It's easy to see why investors are excited about RTSL; following the release of Emerald Equity Research's "Coverage Initiation Report" on 06/22/2020 with its "Strong Buy" and $2.30 Price Target, (available here at No Charge). RTSL shares saw a substantial increase in volume and uplift in price.
The Company has obviously popped up on many investors' radar screens; we think there is still a lot of upside to RTSL for the following reasons:
Key Investment Highlights:
In 2019, vaping represented between 22% to 30% of the consumer market for CBD – (approximately $5B); total CBD market could be $23.6B by 2025
Pressurized Metered Dose Inhaler technology is FDA-listed, convenient, precise, safe – and largely obsolesces vaping
State of the art lab tested to ISO 6 standards and FDA Good Manufacturing Practices (GMP) related to ISO 13485 will allow RTSL to pursue FDA registration for all of its products
RTSL has contracted with an Industry-Leading digital marketing firm to launch a new consumer-focused product line in early Q3 CY 2020 to complement its RxoidTM brand which is primarily sold through medical practitioners and pharmacies
RTSL has the technology, marketing and management team to be a "key market leader" in CBD delivery systems
Personal Observation
I wouldn't be surprised to see a $3.00 to $3.50 share price by EOY 2021… that's a 300% to 350% uplift in price in just 18 months…!
CBD Growth Trend Continues and the Market Could Surpass $23.6B by 2025
So, how big is the market and which companies stand to ride this growth wave?
Chicago-based market research firm, High Yield Insights, says that by 2025, the CBD market could surpass $23.6 billion, which is a 22.2 percent compound annual growth rate. Also according to High Yield Insights, "roughly 40 percent of U.S. adults age 21 and over indicated a willingness to explore CBD under the right conditions, citing a new study on U.S. CBD consumers." High Yield Insights, however, is not the only research firm talking about big numbers.
New Frontier Data conducted a nationally represented survey of consumers that said 86% of Americans know of CBD, while 18% of Americans have tried CBD at least once. Another survey with surprising results is one that was completed by the Arthritis Foundation, where 26 percent of patients with arthritis said they use CBD to treat their symptoms.
Most CBD products the average American consumer finds on the shelves at CVS, Walgreens, and Kroger are made from hemp. Currently, 47 of the 50 U.S. states, as well as the District of Columbia, have legalized the sale and use of hemp-derived CBD products. According to federal law, hemp CBD is 100% legal throughout the United States if it does not contain more than 0.3 percent of THC, which is the compound in the plant most commonly associated with the psychoactive effect of getting high.
This high growth, five year trend in the CBD market could help established companies like Charlotte's Web Holdings, Inc. (OTCQX: CWBHF), Tilray (NASDAQ: TLRY), and Curaleaf Holdings (OTCQX: CURLF) return to or at least reclaim some of their past glory.
It most certainly could be an explosive catalyst for a company like Rapid Therapeutic Science Labs (OTC: RTSL), especially following the introduction of its consumer-focused product line which will open the market to millions of retail consumers.
Revenues and profits will become the main drivers of shareholder value
In a recent press release, RTSL announced the delivery of 8,000 units under a contract that was recently expanded to 250,000 units. "With," as Chairman and CEO, Don Schmidt said, "an estimated gross margin of approximately $20 per unit, this order for 250,000 units, by itself, could represent up to $5,000,000 in gross profit for the Company."
Now, I'm not an accounting major, but that gross margin number seems to indicate to me, the potential for $10,000,000 in sales, because I have rarely seen less than a 50% margin for CBD products.
When I combine these sales with the new consumer product line, I'm thinking "explosive growth potential" for RTSL.
Interested investors can find out more about Rapid Therapeutic Science Laboratories, Inc. (OTC: RTSL) on the Company's website at www.rtslco.com.
If you want to try a RxoidTM MDI inhaler, you can order online at https://www.rxoid.com/product/rxoid-cbd-inhaler/.
To learn more about opportunities in the U.S. legal cannabis sector, take a look at our website: Green Leaf Investing.
The 30-page research report authored by Emerald Equity Research's Senior Research Analyst, Brian Connell, CFA, details the Company's investment opportunity, business model, RTSL's science and technology… multi-year P&L models show revenue and earnings potential and there is a detailed valuation analysis leading to the analyst's "Conclusion."
 RTSL is a Strong Buy with a 12-month price target of $2.30 per share, representing a 411% gain based on the 6/19/2020 closing price of $0.45 on Yahoo Finance.
As mentioned above, the report is (available here at No Charge).
SOURCE
Research and Editorial Staff
GreenLeafInvesting.org
Special thanks to David Kugelman, OTC Stock Review for allowing us to incorporate some of his commentary and research in this article.
© 2020 Green Leaf Investing, All Rights Reserved
Disclaimer and Disclosures: Green Leaf Investing, Green Leaf or GLI is a financial publisher and not a FINRA broker/dealer or investment adviser. Green Leaf is not registered with the SEC / U.S. Securities and Exchange Commission or any state securities regulatory agency. Readers, subscribers and web site visitors are responsible for individual investment decisions. All information contained in our newsletters or on our web site and in our blogs should be independently verified with the featured companies and readers should always conduct their own research and due diligence and engage professional investment advisers as they deem appropriate before making investment decisions. Please review the Terms and Conditions of Use, including without limitation all disclaimers of warranties and limitations on liability contained therein. Your use of any information on our websites, contained herein or in our newsletters and blogs constitutes your agreement of same. GLI did not receive any compensation for this article. However, officers, employees and affiliates may hold positions in the featured securities discussed in our newsletters or on our web site and blogs and may buy or sell said securities at any time without further notice. GLI and/or affiliates may from time to time receive cash and/or equity compensation from featured companies for corporate communications services. In the interest of full disclosure, Mike Casson, GLI's Executive Editor is also president of Casson Communications, LLC (CCLLC), an affiliated company. CCLLC has received twenty-seven thousand two hundred fifty dollars in cash compensation from the subject company for corporate communication services and allocated a portion of that compensation for the distribution of this article as part of said services. You should be aware of these potential conflicts of interest. We believe the information contained herein and in our publications to be reliable but cannot guarantee its accuracy; therefore, all information is provided as is without warranty of any kind. Past results are not necessarily indicative of future performance.
Posted by AIA Research & Editorial Staff
Categories: Uncategorized